Kylie is loosing her locks at 4pm today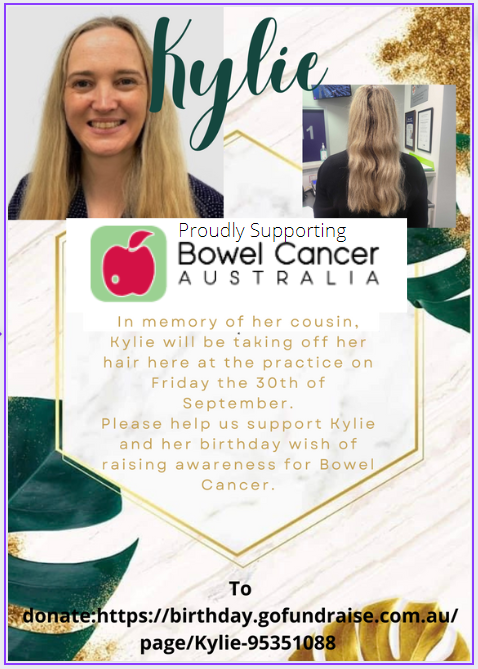 Join us at 4pm today in the Alcove between the Pharmacy and Medical Centre, where our beautiful Kylie will loose her lovely locks.
Dr Robert Clarke will do the honor of shaving her head.
Our team today are wearing Red and Green to support Kylie and Bowel Cancer Australia.