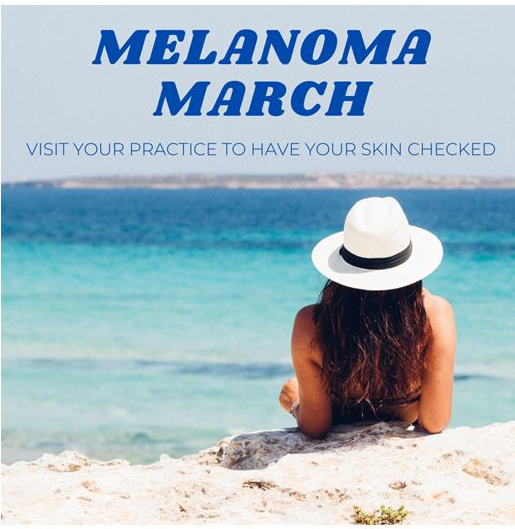 Did you know the Month of March is Melanoma March?
March is a good time to ask yourself if you have had a skin check recently and if not then you should take the opportunity to book one in.
To make an appointment with our Port Macquarie Skin Cancer Clinic please call 5525 1122.