A heart felt message from Kylie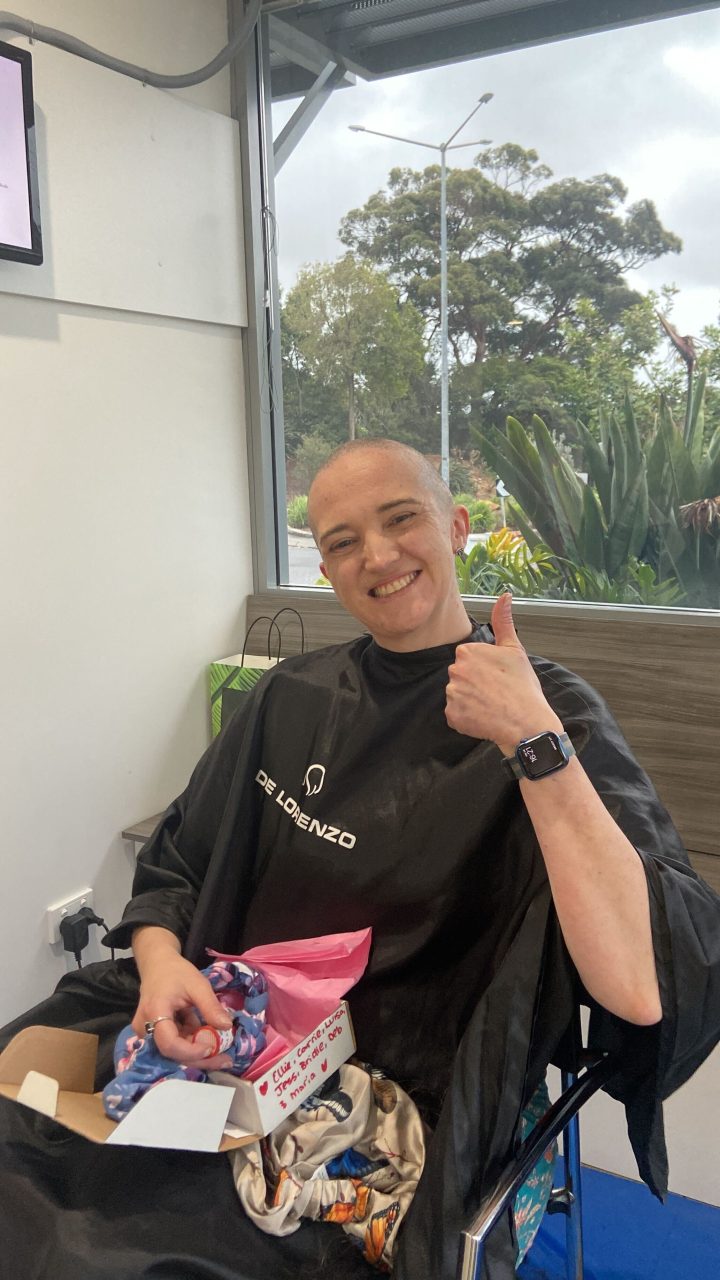 I would like to say a big thank you to all the patients and friends of Greenmeadows Medical Centre for all the support and contributions that you made toward the fundraising we had for Bowel Cancer Australia. We raised $2576, it is an amazing achievement and I thank you from the bottom of my heart for your kind donations and support for this cause.
I decided on this fundraising journey as I turned the same age my cousin when she was first diagnosed with bowel cancer at the age of 38 and unfortunately passed away 4 days after turning 40 to the disease. I want to thank you all for helping contribute towards making a difference in someone's life going through this disease and also hopefully to help find a cure to bowel cancer.
I made my little superhero moment by shaving my locks on the 30th of September. This is a way I wanted to make a difference in the world and thank you all for the support they you all gave me.